Chance Lovette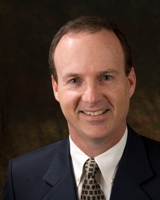 I entered the Air Force Academy right out of high school with the goal of learning to fly. After graduation, I set out for pilot training to began my 20 year career as a fighter pilot. My assignments spanned Europe, Asia, and a large portion of the U.S. I first came to Idaho to receive training in the F-4 at Gowen Field and returned a few years later to fly the F-15 at Mountain Home AFB. During my time in Idaho, I decided it would be a great place to live once I had completed my Air Force career.
Shortly after I retired, I visited a long time friend who owned a successful container leasing and sales business. After seeing what he had accomplished, I decided to open Container King in Boise, Idaho.
If you are considering buying or leasing a storage container or shipping container in the Boise area, or would like to consult on a project, please contact me to discuss your requirements. I work with multiple steamship lines, container resellers, and trucking companies across the Northwest. Since I have direct contact with their equipment managers and dispatchers, I can normally locate the lowest prices available. I look forward to working with you and I am dedicated to providing the level of service you deserve.